Home-based businesses are on the rise. "Home-based" means that the company's main office is located where the business owner lives, so that figure doesn't include everyone else who works from home remotely. If you own a small business and work out of your house, you're clearly in good company. Yet that doesn't mean you have an ideal setup, nor does it mean achieving that ideal setup is easy. Here's some advice from Unique DIY Home Decor Ideas:
Make the Most of Your Work-From-Home Experience
Though the reasons people choose to work from home vary, these are some of the most compelling ones:
No commute: You save time and money on transportation.
Greater flexibility: You create your own schedule based on what works for you.
Increased productivity: You can get up to 47% more done, according to a 2020 survey.
Better work/life balance: You have more time and opportunity to focus on your priorities.
Ability to be home with your pets: This is especially helpful if you have a senior dog.
One advantage you may not have considered, but that many are taking advantage of, is the impact your job's portability could have on your quality of life. In other words, you don't have to wait until retirement to live in your dream location. As long as the location has what you need to accommodate your business, you can pick up and go wherever you and your family would be happiegjl/[st.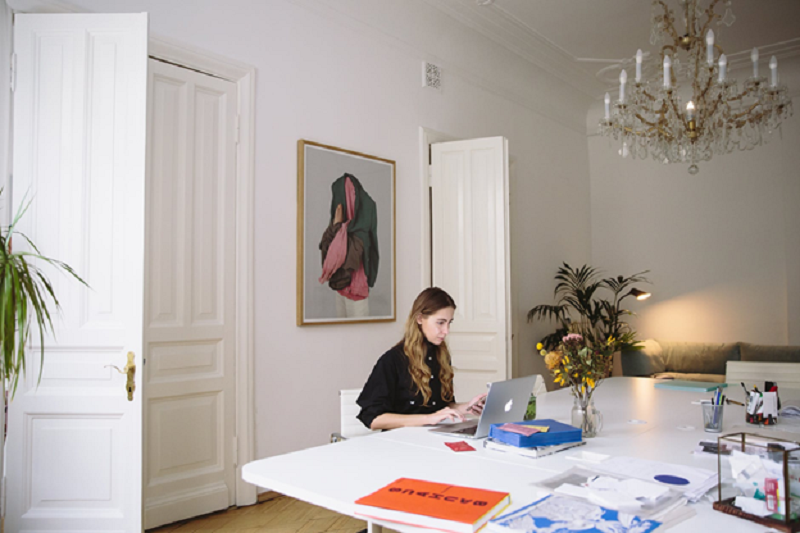 Don't Wait To Start Living Your Best Life
If you've always wanted to live somewhere else, you can! If this matches up with your dream, here are a few steps you can take to get started:
Make a list of what's important to you. What's the ideal setup for your home office? How much space and storage do you need to work efficiently and comfortably?
Research homes for sale in your desired area to get an idea of how much it costs for the kind of space, location and floor plan that work best for you.
Speak with a real agent to find out which communities fit your needs.
Shop around for the best mortgage rates, then apply for pre-approval before you go out house-hunting. That way, you'll be ready to proceed as soon as the right one becomes available.
Consider the Advantages From Choosing the Right Business Structure
If you haven't done so already, registering your home-based small business as a limited liability company is a great option. It protects your personal assets if your business is ever sued and saves you money on taxes because you aren't taxed twice on your business and personal income.
An LLC is more flexible and requires less paperwork than a corporation and, best of all, you don't need a lawyer for a registration. Online services like ZenBusiness will walk you through all the steps, such as creating an operating agreement and choosing the right name to register your company, so that you can start a corporation online. Weigh the pros and cons of various structures to determine what is best for your business.
Without a doubt, working from home can save you time and money, help you get more done and give you more flexibility than a traditional office job. However, the benefits can extend far beyond the practical. Having more time to spend with those you love, doing what you love — even in a place you love — are the things in life that are priceless.