Our toes are tickled by lush green grass, flowers dazzle us with brilliant, vibrant hues, and aromatic shrubs entice us with their delicious scents. It's easy to appreciate the looks and fragrances that lawns and landscapes provide, but do you know the amount of hard work that goes into bringing out the best of the best in landscape design? While some people believe landscape design is superfluous, others recognize the value it adds to any home. A landscape remodeling project, like any other investment, necessitates caution.
Many people take pleasure in gardening, while some like to sit back, relax, and take in the scenery. The greatest approach to have the perfect landscape, no matter how you enjoy the outdoors, is to have a well-planned landscape design strategy. Landscaping not only improves the appearance of your property, but it also allows you to make the most of your yard area.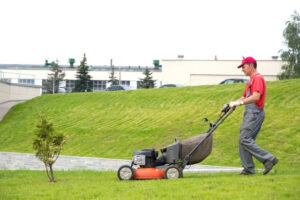 So, let's have a look at some of the advantages of landscape design:
1. Getting in touch with nature:
People love to travel or take vacation to relax and take break from the hectic schedules, a calm well planned landscape design also provides you and your loved ones to enjoy quite weekends or holiday without incurring the expense of travelling. Being with nature also keeps your immunity levels in place as you breathe fresh oxygen under the trees planted in your garden.
2. Increase in Property Values:
A house is a significant financial investment. Consider landscape design as a way to increase market value. Don't just mow your own lawn or trim your bushes; you could be missing out on a chance to increase the total value of your home! By engaging a landscape designer, you may improve not only the appearance of your home, but also the value of your property.
3. Balancing man-made and natural elements:
Bring the natural landscape and man-made design components together in harmony to create a beautiful garden. By carefully selecting outdoor items to install, you can bring out the natural beauty of your yard.
4. Utility Costs Are Lower:
Many people are completely unaware that a well-planned landscape design and lawn maintenance can help them save on their energy bills. Pruning trees and shrubs strategically can provide shade and minimize the demand for cooling in the summer and block chilly wind in the winter, reducing the need for heating. Certain landscape designs utilize plants that require less water to keep them blooming all year long.
Mobile medical app development allows multiple features and tools, like drug references, guides, and facilities for patients and care providers, pill identifiers, prescription saving, and even pill identifier free features.
5. Coolants from nature:
Grass is far cooler than asphalt or concrete. It serves as an "air conditioner" for the area around it. But hold on, there's more. Attic temperatures can be reduced by trees shadowing homes. Grass helps to capture dust, smoke particles, and other contaminants while also producing oxygen.
6. Privacy in Landscape Design:
Do you wish to create a natural barrier between you and your neighbors? Then the best way to do that is with a landscape design. Without the use of fences, trees may defend your home and give it more private atmosphere. Trees can even act as a sound barrier from outside noises such as cars, lawnmowers, and pets in the area.
Conclusion
Landscape design aids you in making better use of your property and maximizing its value. You and your family will have a nice spot to sit and relax and entertain outside if you create a patio. A garden provides a tranquil setting grow different types of flowerbeds or cultivate nutritious vegetables. You may be able to spend more time outside in the nights with the help of new outdoor landscape lighting. With the addition of outdoor furniture, a side yard that has been ignored for years, or a backyard that has been home to old furniture or a pile of twigs, can be transformed.