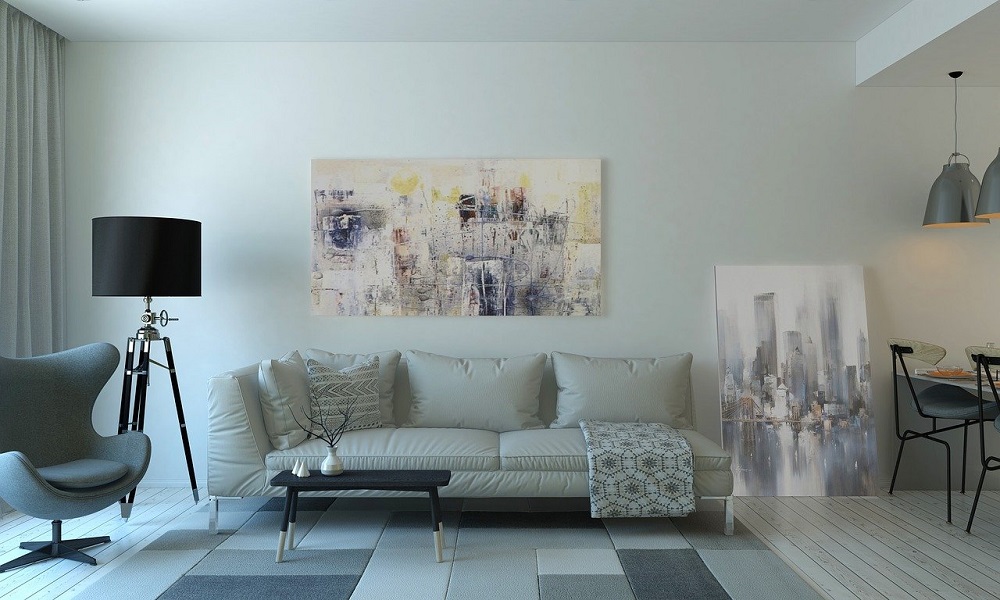 Home décor is an art. You can decorate your home with topical elements and create wildlife close to the natural environment. Interior designers incorporate JuteJute, bamboo, palm trees, wildlife hand painting in the home interior to make it more realistic and informal. After the Covid-19 pandemic, we spend more time at our homes. The study room has become our office, Dinning hall has become our leisure space, and Veranda is the only outdoor space where we can go without a mask. We have to stay at our home, But we can bring outdoor ambiance to our house with little guidance.
We must decorate our home with more natural ingredients instead of artificial things like ceramics, glasses.
Here we have shared nine ideas to create a tropical environment at your home.
Nine ways to incorporate topical ambiance to your home
Coastal Wildlife
Coastal wildlife is an overwhelming concept. You can bring the entire coastal wildlife in your wall canvas. It is eye-soothing, relaxes your mind. Wildlife wall art showcasing is now in trend.
You can draw wetlands along with the coast with a different type of animals and plants. Vintage flamingo print goes well with verdant greenery. You can also add a picture of your favorite wall painting. Apart from birds, you can feature your wall artwork with colorful sea fish, turtles, parrots, and toucans. Featuring nature through your wall painting is a great way to create a tropical ambiance.
Palm trees
Nature lovers love to use indoor palm trees to decorate their houses. It is the most amazing idea for wildlife lovers. It creates perfect harmony between multiple areas of your home. Interior designer considers it as a touch of elegance. The palm tree has deep green leaves and thin trunks; that's why it is an excellent plant for home decoration.
It is important to remember that all palm trees are not indoor plants. There are total of six types of indoor plants available in nature. Please choose one of them for your living room or dining hall.
Six indoor palm plants include:
Chamaedoria elegans
Howeaforsteria or Kentia
Dwarf palm or Phoenix
Fishtail or Caryota
Areca Palm
To keep the indoor palm trees in good condition, keep them in a warm environment., and the temperature should be above 15-degree Celsius.
Experiment with topical Jungle wallpaper
Wallpaper is the most effective yet simple approach to implement prints and patterns into your home interior. You get a bunch of floral and botanical prints in the commercial botanical wallpaper range. You can bring quintessential Miami vibes through these jungle print wallpapers. You have plenty of options, so don't be afraid to choose creative and bold choices. You can take the guidance from interior designers and see their portfolios for better understanding.
Add Natural Finish at Home décor with Fresh greenery
Enrich your home with green leafy plants. Make a small garden of indoor plants and enjoy the refreshing flavor of nature. You can pair your garden with an aquarium and artificial waterfall. Add your favorite flower plant to your garden. It brings a topical atmosphere to your home.
Decorate your home with Jute
Jute and sisal are the typical ingredients of tropical home décor. These materials are durable and robust. Floor carpets, furniture covering, rugs are woven with JuteJute. Jute is the standard component found in hessian cloth, a very light fabric used to make wall coverings and bags. The textile industry combines softer material with JuteJute to make upholstery, linens, pillows, and throws. In rustic-fashion home decoration, JuteJute is a widely used component
You can use jute covers on bed frames and headboards; it brings a natural textured feeling to the bedroom. Jute has a rough, coarse texture. Jute is combined with smooth linens and fluffy pillows to make a pleasurable juxtaposition. Jute beds and headboards are a good option to bring a bohemian look to your home.
Jute upholstery fabric is an enduring material used to weave chairs, tables, sofa, and other furniture. It is often marketed in its natural color of golden brown.
Jute upholstery material is also an excellent option to drape curtains with a coarser weave.
Jute furniture is an excellent option for a space with a nautical ambiance.
Sea Motifs
If you have a drawer filled with beach vacation memories, then put them on display. It is a good idea to decorate your showcase with actual sea life elements.
Some of the sea motif home decors are
Glass seashell bowl
Ceramic shell vase
Seashell Planters
Fish-shaped bowl
Whale flower vase
Rustic Driftwood Sailboats
Octopus vanity mirror
Cast Iron anchor hooks
Mermaid accent lamp
Lamp with coral base
Bamboo decoration
We can't ignore the use of bamboo when we are talking about tropical home decoration. Bamboo offers an exotic finish. Now it is highly preferred by interior designers.
Bamboo is a lightweight and durable option. Bamboo-made products are long-lasting. It is resistant to moisture. You can decorate your drawing room with bamboo-made furniture. It provides an aesthetic look.
Ocean blue decoration
Choose ocean blue color for your home decoration theme. Dark navy-blue color, pastel sky-blue color, or blue hue make your home environment more tropical. Blue theme is always appreciated. It creates a relaxing atmosphere.
Use Sandy shades
The Beach environment is super relaxing. Recreate the beach environment in your bedroom by contrasting the sea blue hues with warm sandy colors.
Your bedroom environment should be mentally relaxing. A beach-like tropical environment relaxes and soothes your mind.
In this article, you can see it is not too tough to make a coastal paradise in the drawing-room. You just need guidance from interior designers and the contemporary furniture hire team. They will help you to recreate the tropical environment at your home.