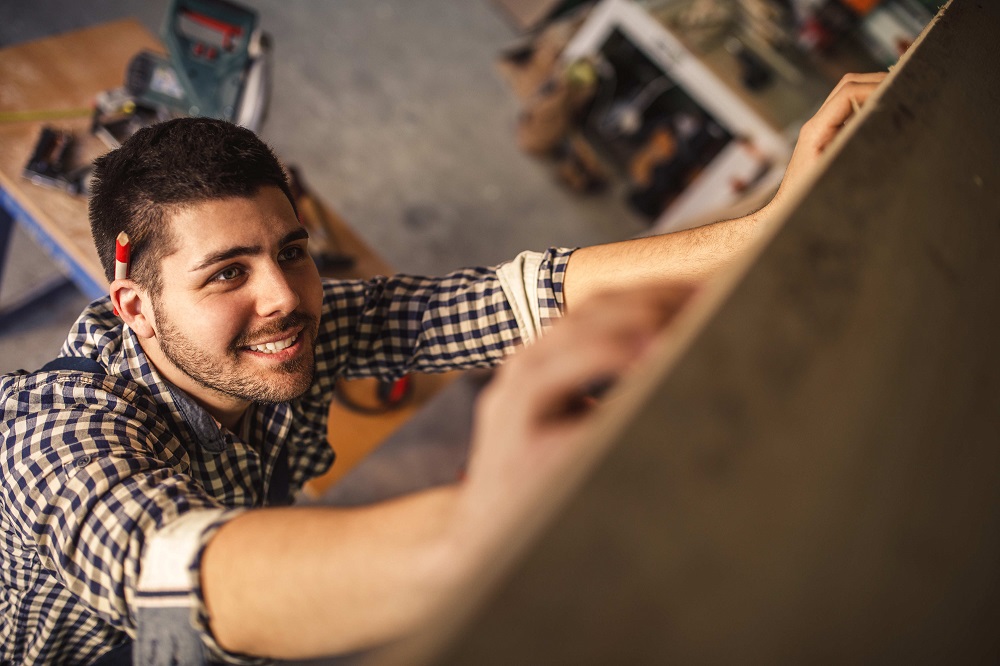 Home renovations may not be the most straightforward project to tackle for homeowners. However, you can also upgrade the look of your home through these low-cost DIY home projects that you can dive into in a short amount of time.
DIY Glass Cabinet Inserts
With inexpensive glass sheets or glass inserts, you can brighten up your kitchen display with your beautiful china in the spotlight. If you do not want to go open with your cabinetry, you can try out this project on the set of cabinets above your stove or coffee counter.
Set the Mood With Pretty String Lights
Globe cafe lights can instantly turn any outdoor space into a cozy gathering spot and increase your usable square footage when hung over a patio, porch, or backyard.
Create Your Own DIY Coffee Station
You can try out this DIY project if you are tired of having too many mismatched mugs in your cabinet. Try consolidating your mug collection and keep your morning coffee accessories in one place with a straightforward coffee station.
Build Your Slide-Out Crate Organizer
Sliding milk crates can be the best way to eliminate clutter and give more entryway storage for those who do not have a lot of space. As you attach sliding drawer tracks to the crate and the wall, make sure that you measure and re-measure it for maximum functionality.
Try Peel-and-Stick Wallpaper
Peel-and-stick wallpaper can be a quick way to add a burst of color or pattern to a room without tearing up the walls, making it a great way to go bold without the risk. If you want to keep this project affordable and feasible, you can try papering a focal wall or a small space like a powder room or closet.
Reupholster your bed headboard
If you want to brighten up your bedroom even in just a short amount of time, you can make a gorgeous headboard for your bed that can significantly impact the look of your room.
Paint and Customize Your Nightstand
You can also upgrade the look of your nightstand by personalizing it based on your preferences. With some paint and stencil, you can make your nightstand into a custom piece for your bedroom.
Make a DIY Picture Ledge
There is no need to crowd every bookshelf and mantle at home to find enough space to display your photos. You can try making a picture ledge from scrap wood to display your collection of pictures that holds many memories.
Create Your Own Wall Art
Having great art in your home does not have to cost you a fortune. You can also display gorgeous wall art made with just wood, paint, and a stencil for an affordable yet artistic touch for your home space.
Construct your entertainment space
You can also make your TV and cable box a stylish part of your decoration for your home. Mounting the cabinets where your TV is placed can give a lot of hidden storage effortlessly and make it integrated into the design of your home.
Add Bling to your Closet Door
You can make a small bedroom look bigger by adding mirrors to plain closet doors or on the back of a bedroom door. By picking up a cheap and framed floor-length mirror, you can customize it by painting its frame to match your bedroom space.
Give your pantry a makeover with custom shelving.
Upgrading your pantry can be done in a short time with custom shelving. Your pantry can have a new look by replacing wire shelves with home drawers and wooden frames.
Make your succulent wall
This succulent wall can be a great idea to display your prized potted plants if you have a green thumb. With shiplap, small pots, and clicks, you can have a wall that is dedicated to your succulent collection.
Create your succulent terrarium
Bring the outdoors in your home with these easy DIY terrariums for your succulent plants. With apothecary jars, you can insert the succulent of your choice and add some pebbles with it.
Paint your doorknobs
If your home is plagued with dated doorknobs, you can try to spare a couple of hours painting the knobs in your house with a can of spray paint to save some money. Swapping out these knobs can add up quickly, especially as you also spend more money to find matching hinges and door latches.
Swap Your Shower Curtain
You can swap out your shower curtain to match it with the look of your bathroom space. It can make a significant impact even with a small amount of money. You can go for a fringe-style curtain for a boho style or a soft and modern ombre for your shower curtain.