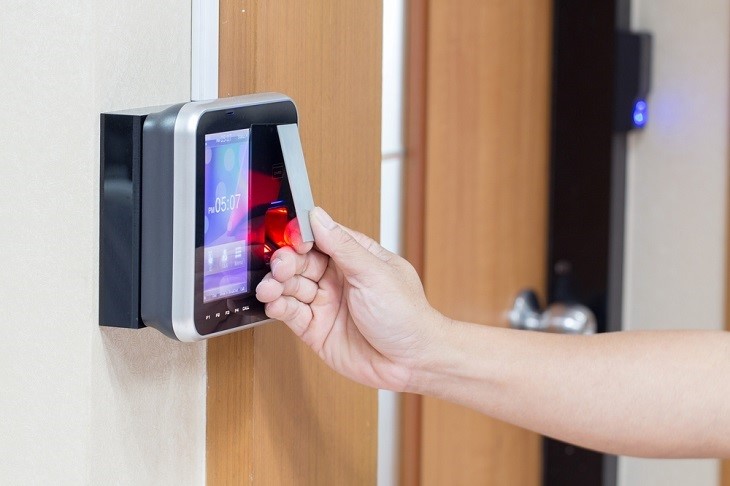 Security is of the utmost significance for all types and sizes of commercial enterprises. Whether you're dealing with sensitive data or expensive machinery, the security of your business assets is critical to your success. Whether your company has 10 or 10,000 employees, you need an access control system that can either give or refuse access, as well as allow your employees to go where they need to go.
Salto access control systems can make life easier for employees, reduce costs, and keep the workplace safe. This guide has the solutions you need, whether you're a business owner considering the pros and cons of an access control system or an administrator looking to justify a system purchase.
How Does a Salto Access Control System Work, & What Is It?

The access control system can grant or deny access to a designated building, room, or other areas. Control who has access to a location at a specific time using an electronic form of physical security.
What is User Behavior?
An employee presents their credentials to enter a controlled access area. Credentials can be digital or physical, such as data on a mobile device or an access control key card. A card reader receives an unlock request and sends the data to an access control unit, which approves the user and causes the door to unlock.
System Administrator Experience:
An access control system consists of a management panel or a portal on the administrative side. Through the control portal, desktop administrators, IT managers, and security officers can designate who is permitted access and under what conditions that access is granted. The manager can set preferences based on the employee's rank or position, time of day, shift, etc. Another possible component of this system is physical, such as a card programming device.
Salto Access Control Systems: Who Uses Them? 
Use An Access Management System-
Security is greatly simplified through the use of access control systems. Therefore, an access control system can be useful for anyone with security needs. Many different industries benefit from access control systems, including the following: 
Healthcare-
Access control systems are used by those working in healthcare to comply with HIPAA regulations regarding the privacy of patient information. Hospitals, insurance companies, and medical practices use access control systems to protect their patients. Access control systems can prevent unauthorized access to computer rooms or even equipment racks, helping to protect digital data. Plus, you can protect physical documents, waiting areas, and machines like MRIs.
Government-
State and local governments place a high priority on security. National security regulations may require that access to government buildings be restricted. Access control systems can verify employees and limit access to services, sensitive information, etc., while preserving public access to other areas.
Company-
Any business that processes and accepts credit cards must comply with the PCI Credit Card Data Regulations. Access to computer rooms and servers can also be limited using access control systems. They can monitor when and who is using specific data and protect the data.
Education-
Schools, especially schools with large campuses, require security in multiple locations. Easy to manage entrance for an access control system. Access control can prevent students from parking on faculty grounds, unauthorized people from entering dormitories, etc.
Benefits of Salto Access Control:
Easy Access for Employees-
With access control systems, you can "set and forget" who has access to each area of your business. After giving his authorization, the employee can access all the places necessary to do his job. The employee can easily access any location by scanning the key card or entering the PIN code.
Using traditional keys has some disadvantages. Different keys are needed to restrict access to specific locations. Larger buildings require more locks. This can lead to a big key fob and confusion over which keys do what for a janitor or someone with high clearance.
Keys can also be copied, leaving them open to unauthorized access. If an employee leaves your business without returning the keys, they may be blocked or forced to change the locks. Salto access control security eliminates this.
Save money on locks and security guards when using access control security. Without the presence of a security guard, an access control system can verify a person's identity. When individuals enter a room, the lights can automatically turn on, and when they depart, the lights can turn off. When you aren't there, you can lower the temperature to save money on your utility bills.
Conclusion-
This article is all about salto access control. If you are thinking of installing this, then this article is for you.