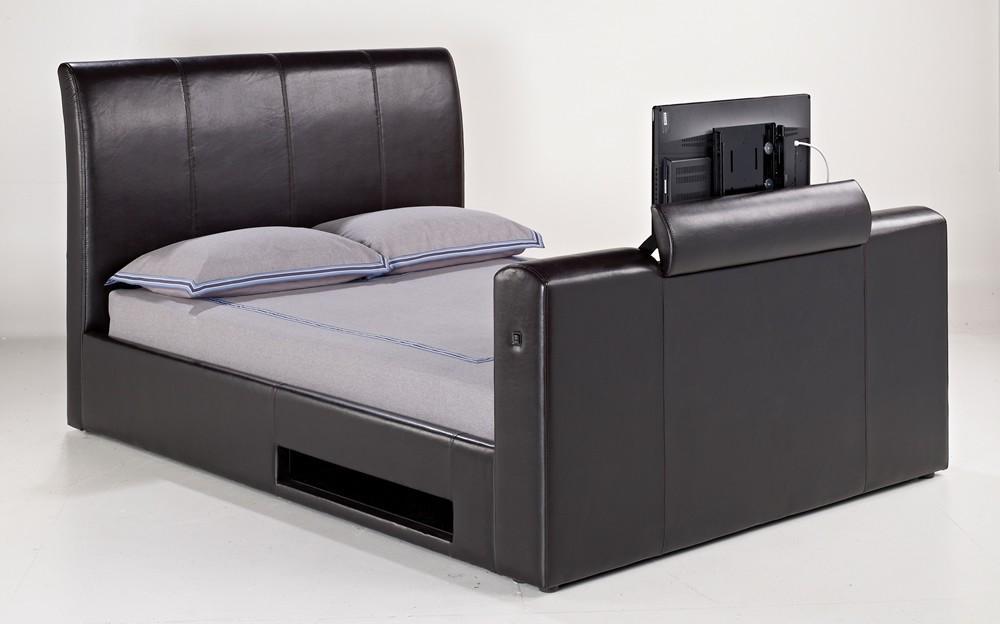 Self-care has always been prioritised, with more emphasis than ever in the past few years. From helping us deal with our daily worries and anxieties to improving our mental health, it is something we all need to invest in, not just from time to time but as part of our lifestyles.
The term itself can apply to a variety of activities, it's not restricted or limited to a specific set of actions. Since there's no better time to begin developing a self-care process, your home is the perfect place to start.
From something as simple as relaxing on your double bed with tv catching up on your favourite shows / movies to a relaxing spa day, there are many things you can do and if you're looking for inspiration, we've got you covered.
Here's a list of fun ideas for a self-care day at home that's guaranteed to make you feel relaxed and rejuvenated.
Let's take a look!
1. A Wholesome Breakfast in Bed
Breakfast in bed is perhaps one of the most indulgent treats of all time and if you're looking for ways to look after yourself, something as simple as this can prove to be a great mood lifter.
However, if you're looking to make this experience more enjoyable, perhaps consider getting yourself a single or double tv bed to relax and watch your favourite shows on. Whether it is with your significant other, a pet, or all by yourself, a luxurious morning with your favourite show can be just what you needed for a relaxing day at home.
Paired with delicious pancakes or sandwiches, you're sure to have a nice day indeed.
2. Have a Spa Day at Home
Putting on a cool clay mask during the afternoon while sipping on an iced tea – there are few things as good as this. With so many incredible beauty and spa products on the market, there are tons of products you can use for a fun spa day at home.
To make things more enjoyable, you could call over your squad and everyone can have a relaxing day indulging in self-care at home. Additionally, if you have time on your hands, you could consider making your own homemade face mask with ingredients that suit you – the choice is yours!
3. Create a Herb Garden
If connecting with nature is something you enjoy, this idea for self-care at home might be the perfect activity for you. A herb garden is something you can use on a daily basis and if you've never tried gardening before, this can be the right opportunity for you.
All you need to do is pick some pots, choose your seeds and select the right soil for it, after which you can get to work. Pick a spot in your kitchen or in the garden – whatever feels right for you.
Once your herb garden is ready, you have fresh, homegrown ingredients to use for your meals.
4. Enjoy a Good Book
Words are sometimes a place of solace, they can be a much-needed escape for you, from the stresses of everyday life. If words are something that comfort you, maybe giving some time to a good book can be just what you need.
While self-care is always thought of as something extravagant or pampering, reading a book with a cup of tea or coffee in hand can be the perfect day that helps you relax and refresh your mind.
With incredible releases every other day, finding the right book is much easier and if you're on the lookout for inspiration, there's always Goodreads!
5. Decluttering – With a Twist!
While cleaning and decluttering isn't typically everybody's idea of fun, it can prove to be quite therapeutic. However, you don't need to make this boring or treat it as a task when it can be something fun.
Since decluttering involves ridding your personal space of all the products and things that you don't need anymore, you can see it as a way of freeing yourself from unwanted clutter. To make this a little more fun, why not put on some good music and vibe to it whilst clearing your home?
From old school tunes to modern jazz or perhaps even a bit of pop, you can create a special playlist of whatever genre you prefer and turn it on before you start with the decluttering process.
This makes cleaning even more enjoyable and you get to spend this productive time enjoying your favourite music.
To Sum Up…
Everyone can get creative with their activities for self-care at home by finding something that suits their hobbies or field of interest. Whether you're having a lazy day in bed or decluttering your home, all these activities are sometimes necessary to help you take better care of your mental health and overall well-being.