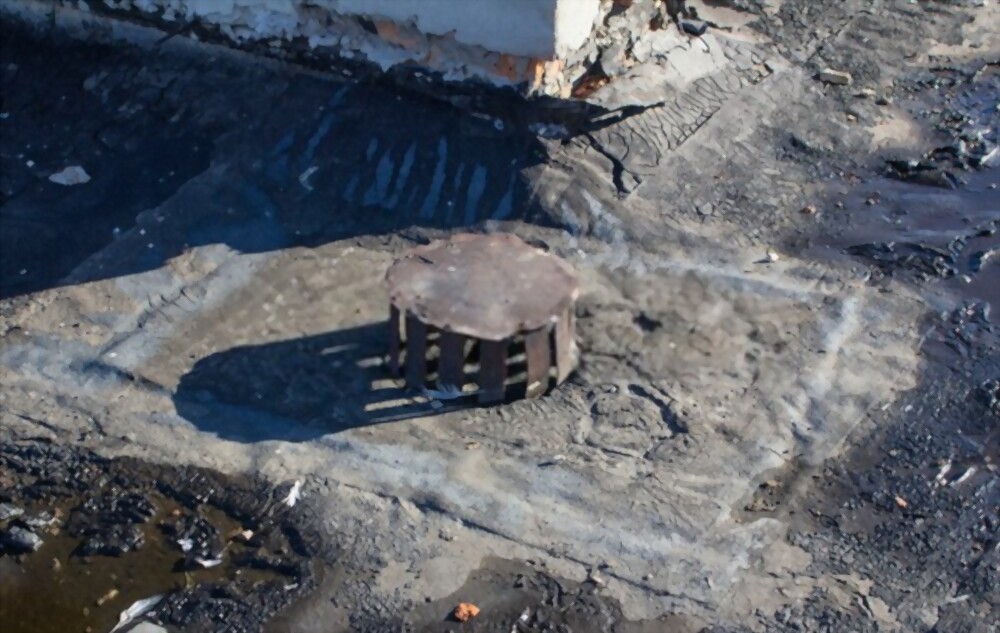 Gutters are the basic feature that protects the foundation of your home from the havoc of heavy rains. If you don't have proper gutter system installed in your home, then you will end up having serious and costly damages. Gutters prevent erosion and water retention in basements. Gutters require periodic cleaning and maintenance so that they can work efficiently. Roof gutter system should be without holes, gaps or cracks, otherwise water would seep into areas it shouldn't and cause extensive damage in those areas.
So, what should you do if you notice few holes, gaps or cracks in your roof gutters? The simple and easiest way to resolve this issue is using roof gutter sealant. It is basically high-quality sealant and adhesives that instantly provides permanent weather proofing solutions. It is mainly designed to repair and fix holes and cracks in gutter system or any other roofing issue. It is applicable to almost all roofing materials and lasts long. 
Features Of Roof Gutter Sealant: 
A roof gutter sealant constitutes many features and benefits and if you are looking for best sealant then it should have following features.
It can be used in wet conditions, even under heavy rain.
It has semi drying properties that keeps it dry under the surface of the skin.
It is suitable for all roofing materials such as felt,asphalt, wood, and metals.
It has polymer additives which offer a better adhesion strength.
It basically takes 36 hours to dry and has great weathering features.
It fills the gaps without getting shrink.
How to use Sealant to fix Gutter Seams? 
Due to seasonal influences, gutter systems of our home require proper and periodic maintenence. Gutter systems are usually made of thin aluminum sheet that rusts easily if water gets trapped or stagnant inside the gutter tray. Blockage in gutter systems occur when leaves and debris get collected inside it.
If your gutter system has leakage issues due to holes or cracks, then first locate the area from where leakage is coming. Then remove all dirt and debris from that area and clean it properly and let the moisture dry up completely.
After that area is cleaned and dried, apply roof gutter sealant along the seam or fill up the holes with it. Then place another part of gutter on it and apply more sealant along the outside seam to lock them together. Leave it for next 24 to 36 hours to dry completely and your gutter system is repaired.
Best Roof Gutter Sealants 
Pro-Grade 151 Plastic Cement: It is used for horizontal applications. It is durable and resistant to water. Once cured it becomes firm and stays flexible for years.
Henry 885 Tropi-Cool Silicone Seam and Repair Roof Sealant: it is tough yet flexible sealant that can be used in both vertical and horizontal applications. It has great water resistant properties and superior UV resistance features.
Henry 880 Tropi-Cool Stop Leak Silicone Spray Sealer: It stops leaks permanently on various surfaces. It creates waterproof seal that withstands rain in 15 minutes. It has a lifetime warranty and is great multipurpose sealant.
Henry 900 Flashing Construction Sealant: It is general purpose construction sealant. It has very low volatile organic compounds and offers great flexibility and durability features.
Liquid Rubber Waterproof Sealant: It protects from leakage and cracks and bonds to any surface. It offers excellent UV and chemical resistance features.
Importance Of Roof Gutter Sealant: 
Roof gutter sealant offer great solution for roof maintenance and restoration. Apart from gutter systems, it is beneficial for application on concrete, plywood and walls. It is environmently friendly and is safe for both indoor or outdoor usage. It is easy to handle, so can be used without hiring any contractor, thereby saving your time and money. Roof gutter sealants are important to protect your gutter system from heavy rains and improve thermal properties of your home. It provides extra layer of coating and prevents weathering damage. This way it helps to maintain the outer appearance of your home for years to come..
Above we have discussed few benefits and features of roof gutter sealant and how it is so useful to seal the cracks. They are best for fighting any climatic condition and helps to prolong the lifespan of gutter system.