Your new house is not just a building but a lifestyle. Similarly, the roof of your house is not just a shade but a guardian. The roof is the most important and expensive part of your building, and you need to maintain your roof to keep your family safe. So, choosing the right roofing contractor can save your property from several damages, and you can keep your family safe under a. able roof.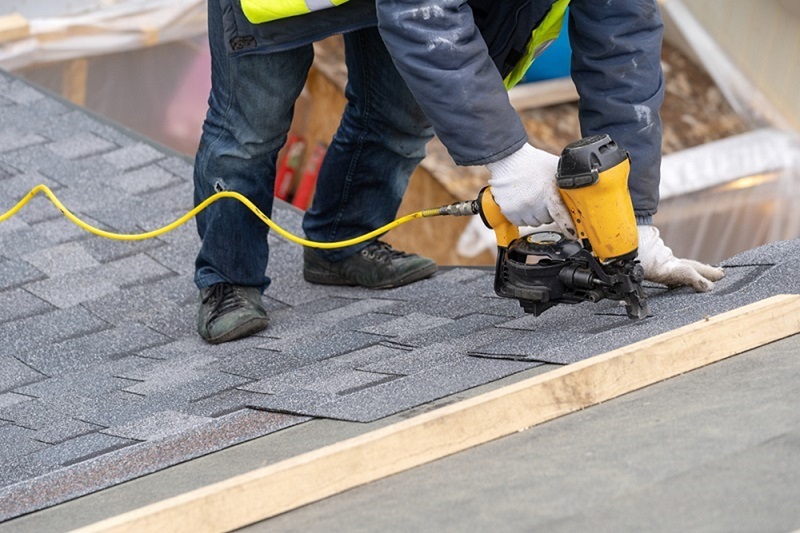 Tips to choose the best roofing contractor:
There are many roofing contractors available online and it is difficult to choose the best one. Here, you can find a complete guide to choose the best roofing contractor:
Get a recommendation:
Talk to your friends, neighbors, and colleagues who got their roof repairs done recently. You can ask for some recommendation and make a list of the contractors based on their experiences. You can also search such contractors online and check their reviews to choose the best one for your roof repairs.
Divide and conquer:
Search in your locality and talk to individual roofers and find out more about them and how their company works. Then let them know about your roofing needs and discuss about what would be their best approach or plan.  You can ask for the quote from different roofing contractors and compare their prices to choose an affordable one.
Meet them:
After you make a list of such contractors and talk to them one on one and get into the details of your roofing needs and requirements. Meeting the contractor also helps you understand the amount of knowledge they have, and they can offer you the best possible solution for your roof repairs. You must check their license and insurance before you hire. They need to work on height, which is quite risky, and they should maintain the safety regulations while they work on your roof. If they do not have any insurance, then you need to take their liability. So, hiring an insured contractor can save your cost and you should check their skills and experiences before you hire.
Ask for references:
A contractor shouldn't hide from showing you his previous roofing jobs and giving references. Do not hesitate to ask for the same. References tell you the quality of their work and give you a chance to talk to their previous customers and ask for their review.
Find out about their insurance and license:
They must be licensed to do the kind of work they are doing from the state they are doing it in. Do not shrug off from this question. It is necessary. Also, ask them about their insurance because otherwise, it will become your responsibility to pay for any kind of damages happening on the property.
Sign a contract:
After you got all the information, and you can make an agreement with the contractor. Do not begin any kind of work before signing the contract and they should include every minor detail in their agreement along with their warranty terms and price details.
No contractor will be able to give you the exact date. But a good contractor should be able to advise you on how long the work will take and other conditions that need to be mentioned.
Trust your contractor with the research of the roofing necessities. The roof is a sensitive part of any home that cannot be lived without. Take all the time and precautions before you take the final step. You can find such contractors online and you can visit their website to know their specializations. Some of them can repair your concrete roof and few contractors can only deal with metal roof.