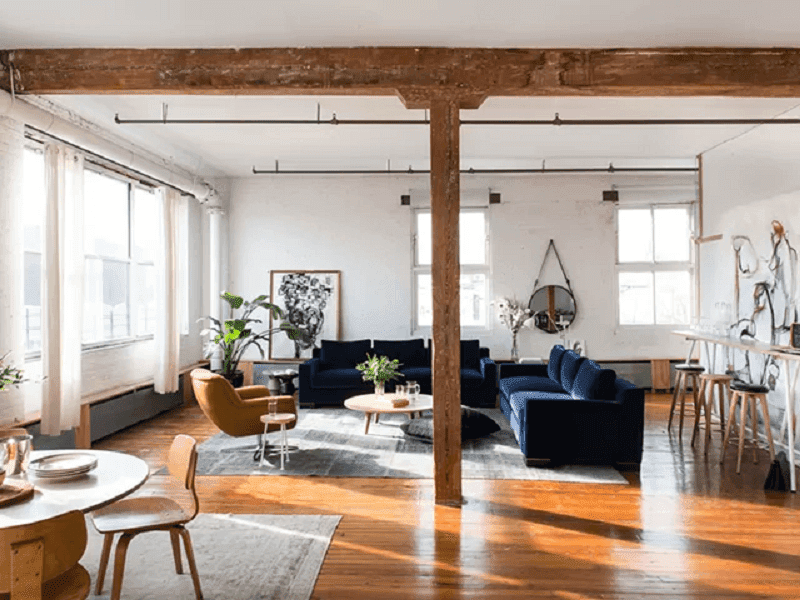 Whether you're new to home ownership or you've lived in the same house for decades, every home needs the occasional revamping.Interior decorating can be an exciting adventure, but sometimes it's challenging to determine where and how to start, especially if your budget is tight.
Before diving headfirst into a Pinterest-inspired project, use the following helpful tips on how to freshen up your space effortlessly.
Rearrange what you already have
Have you heard about "the power of three? Items in small groups of three tend to have the best appearance. Repositioning objects into a tri-cluster formation can enhance the surfaces they're on and open up the surrounding space.
Adjusting the space across your shelves helps redistribute any cluttered books, memorabilia, or souvenirs on display in your home. By spacing these objects out according to height, color, category, or other relevance, you organize your shelves in a more visually pleasing manner.
For your couches, sofas, and other lounging furniture, shuffle the throw pillows around. This activity will give your furniture a refreshing new look in seconds. Relocate your artwork by playing a game of Tetris with your available paintings. By shifting your art, you can revive your wall's facade and cover up any unbecoming blemishes.
If you have plants, move them around frequently. Houseplants make lively companions, so give them a chance to shine.
For a more significant project, rearrange the furniture in a room entirely. For example, if you feel like your bedroom needs a facelift, switching the furniture around can help you revitalize this intimate space to maximize its comforting appeal. The same goes for your kitchen, living room, dining room, and so on. The possibilities are endless.
Less is more
Decluttering your spaces will leave you feeling less claustrophobic and more relaxed. Take your coat rack; for example: if you aren't using every single piece of clothing hanging from it, then you might want to remove the jackets you haven't worn in months to free up some space. Besides, donating a coat to someone in need is a perk of getting more organized.
Consolidating your workspace is also a must. Having an orderly desk helps your brain focus more effectively, leading to a more productive workday. Try to keep as little on your desk as possible and stick with the necessities.
A solid decluttering also means that certain items will have to be removed, donated, or listed for sale. If an object in your home no longer brings you joy, perhaps it's time to say goodbye. Once that item is gone, it's far easier to assess the next steps for the newly acquired space.
Forming a disciplined habit of getting rid of things is not an easy task, and you should re-evaluate your belongings at least once a year to free your space of any unnecessary items. If you happen to be a more sentimental kind of person, consider using a specific room to accommodate your nostalgia.
Don't forget about your rugs, carpets, and upholstery
Often, we get so excited about freshening up our space that we forget to focus on one of the most critical aspects of a healthy home: our carpets, rugs, and mats. Carpeting is one of the most dust-collecting and easily-missed accessories and requires just as much detail as the rest of your home. Upholstery cleaning helps with overall air quality, health, odors, and furniture durability.
Should you find yourself in search of a professional carpet cleaning Denver,Dream Catcher Carpet Cleaning has your back. On a budget? Dream Catcher Carpet Cleaning offers affordable and quality carpet cleaning services.
Carpet Cleaning
Contact Dream Catcher Carpet Cleaning today for the best carpet cleaning Denver and five-star customer service.
Another important area you may want to consider during the cleaning process is air duct cleaning, especially if you have pets.
Experiment with decorations
If you wish for a complete overhaul of your space, don't be afraid to replace old items with new and unique ones. Experimenting with different kinds of décor is a great way to become familiar with your style and gives you a chance to leave your comfort zone.
If you live with your partner, kids, or a roommate, use this time to freshen up your space as an excuse for a fun date or activity. When everyone in the house is involved, there's hardly a chance for boredom, and the results will help the entire household feel a connection to your revived space.