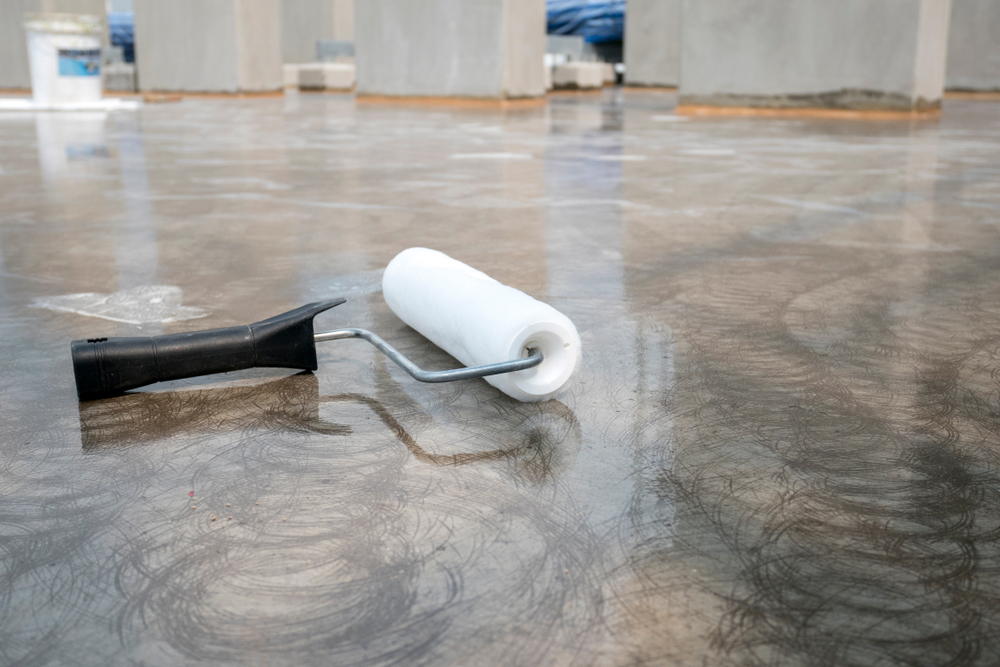 Epoxy flooring is generally found in commercial and industrial buildings. It is extremely durable and has a longer life. The special epoxy composition laden it with properties that make it one of the best choices for flooring. The epoxy resin coating is seamless, creating an even space in the environment. Moreover, the resin prevents bacteria or fungus from growing within the floors or the walls due to its unique chemical properties. Hundreds of industries are beginning to hire epoxy flooring contractors to get their space redone. Let's understand more about where epoxy floorings are given preference over other flooring options.
Applications Of Epoxy Flooring:
In factories, the traffic flow of heavy materials is nonstop, and to withstand such an environment, and you need rigid and durable flooring material. Epoxy flooring provides a suitable solution as it remains intact for long periods of time without suffering any wear and tear.
Since epoxy floorings offer a stain and scratch-resistant surface, they are preferred in areas where goods from various industries are stored safely in warehouses. The use of heavy machines is also common inside a warehouse for transportation. Various kinds of damage can be dealt with on the floor in such areas, such as skid marks, grease marks, cracks, and holes. One needs to talk to epoxy flooring contractors to prevent these from happening.
As epoxy raisin comes in multiple colors, several industries use it to segregate areas within a factory to direct traffic. Epoxy flooring also serves as a marker differentiating the pedestrian areas from the transport areas keeping the workers safe and away from harm.
Food preparation facilities:
The general rule regarding flooring areas where food is prepared is that it should be even, durable and not allow bacteria or fungi to grow. All these problems are solved when you talk toepoxy flooring contractors about your floor needs.
Epoxy flooring solutions have a lot of advantages, especially when they are used in places that see a lot of traffic and use.
Advantages Of Epoxy Flooring:
Such floors are generally very easy to clean, as the surface is even. You can easily mop the floor or simply vacuum it to remove any unwanted waste or debris.
The epoxy raisin's unique chemical and physical properties make it extremely resistant to various kinds of possible damages such as a chemical reaction, stains, moisture, and shock.
The epoxy flooring comes with a seamless design, there being no empty spaces or grouts on the floor, creating an even atmosphere throughout the workplace.
Some types of flooring require a lot of maintenance, such as deep cleaning of marble tiles polishing of wooden floors needing to be replaced every few years. Whereas epoxy floors have very low maintenance, they look the same for multiple years. All you must do is to keep them clean.
The modern flooring solutions provided to you by epoxy flooring contractors have beautiful shades to the raisin, making your workplace look more vibrant and professional. Epoxy floors are also meant to be a decorative feature in some places.
Serves as distinguishable regions:
Combining the raisin with natural bright colors can help you segregate different areas inside your workspace. The epoxy now serves as a visual reminder of a boundary. One can also use it to specify walking spaces and vehicle roads. Creating visible driveways and walking areas can prevent any accidents inside your factory.
Concluding Thoughts
Overall, epoxy floorings are durable, attractive, and easy to install, making them an optimum solution for all your flooring needs. If you're looking to proceed with them, you should contact epoxy flooring contractors as soon as possible.